Wimbledon & IBM's hackathon scored a few aces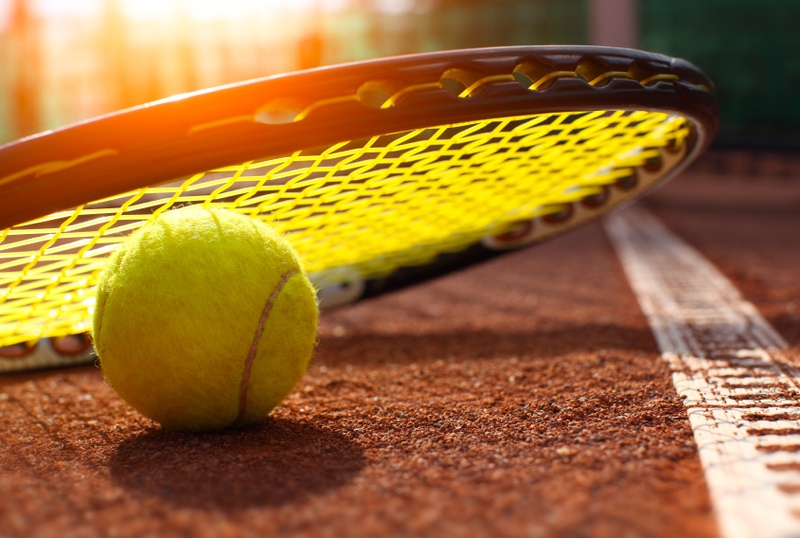 (Image Credit: iStockPhoto/mikdam)
Earlier this year we reported Wimbledon and IBM were set to host a hackathon ahead of this year's tournament at the Condé Nast college of fashion & design on the 10th and 11th June. The winners of the event have now been announced, and we believe they scored a few aces with some of the innovative projects on show... 
The organisers tasked participants with finding solutions to four key challenges; 
Challenge 1: Ticket Resale 
As members leave, they may put their ticket in to a box to make it available. A person then takes these and scans barcodes in to the resale system. The system works out which tickets should be sold together, and once that information is collated, the tickets are made available via the ticket resale kiosk next to Henman Hill. The money from tickets resold is given to charity – and matched £ for £ by HSBC. 
How can we make this system more accessible, lessening the amount of human work that goes in to it, and shortening the queue of hopeful fans waiting for a ticket.
Challenge 2: Virtual Queue 
Fans may queue for on-the-door tickets to certain courts, but in areas where physical space is a challenge due to limited capacity, the number of people waiting in a concentrated area may be a health and safety concern. In order to avoid this, the number of available tickets is only a few hundred. 
How can we make good tennis more accessible by providing the opportunity for fans to receive these tickets through some virtual mechanism? 
Challenge 3: Sharing Show Court Tickets 
There are several scenarios which commonly occur and leave prime seats empty. These include: 
1. Fans watching another game, leaving their Show Court seat empty. 
2. Fans spending time in the bar, leaving their seat empty. 
This is a very controversial topic inside of Wimbledon - with some people arguing that a fan has the right to do what they wish with their ticket, even if that means leaving it unoccupied. Others take the standpoint that passionate fans who want to watch games should be given the opportunity for the best experience possible, by having the option to use for a period of time unoccupied, but purchased, seats. 
Is there a system we could devise which would allow Centre Court tickets to be shared among fans? 
Challenge 4: "Art of the Possible" 
Wimbledon is aiming to be the best tennis tournament in the world, and in order to do this they must continue to provide exceptional customer engagement in new and interesting ways. 
Create a phone app for fans which will increase engagement and interest both during and after the event. 
Applications for the event were place through a "sifting" process to ensure the right developers were selected for the hackathon and a good mix of skills were available from various backgrounds. For example, three developers with experience in electronic engineering were selected to attend because the organisers felt the challenges set were likely to spawn IoT-based projects. 
Edmund Shee, Bluemix Technical Specialist, comments: "It's great that a lot of the teams are trying to adopt new technologies while they're doing this. If you look around - you see people are having fun while they're building, and that's great." 
The winning project was called 'Serial Box' and provides a way for attendees to return their ticket to circulation for other fans to use whilst being able to retain the original ticket as a souvenir. Rather than continue with the current system which has a return-to-resale time of around 20 minutes, Serial Box cuts the time down to less than five seconds through a small NFC tag on the ticket. 
When a ticket is dropped into a box when attendees leave the grounds, its ID is scanned, sent to a native app, checked for duplicates, and then its data is forwarded on to a server running IBM Bluemix to be added into a database of tickets available for resale. 
Bill Jinks, Judge & Distinguished Engineer for Wimbledon, said: "Serial Box impressed me on many levels. They had funky technology, and used NFC tags to make tickets digital. They also thought about what it's like to be a ticket holder at The Championships. A ticket is a cherished item and they want to keep that, so throwing it in a box is not what you want to do. They thought about how you can use the tech on the gate to make the ticket come alive digitally once somebody leaves the grounds." 
Two other projects received a "special mention" for their innovations: 
Showcase - This project consisted of two applications. The first allowed its user to log a variety of sensor data about where the attendee is located during a specific match, at what times, and even from what angle they are viewing. 
The second app then allows the attendee to see a particular moment which they are interested in from different angles without having to sift through all the footage. A social element has also been added to leave comments and see moments logged by other attendees. 
Foundation - This project is actually an API for interacting with various functions of Wimbledon - including features such as ticket purchasing, transferring and returning. Its aim was to provide a "digital endpoint" for fans to be assigned tickets, and thus allow the movement of tickets to be more fluid. 
Wimbledon and IBM have proven that hackathons are catalysts for innovations which can bring true change in areas which have become stagnant like ticketing. In the case of projects like Showcase, they can also introduce new ways of enjoying and engaging with popular events such as Wimbledon. We look forward to seeing these projects evolve and the effect they could have on other events.
Are you impressed by the winning projects of Wimbledon's hackathon? Let us know in the comments.