Students build assistive tech during MIT hackathon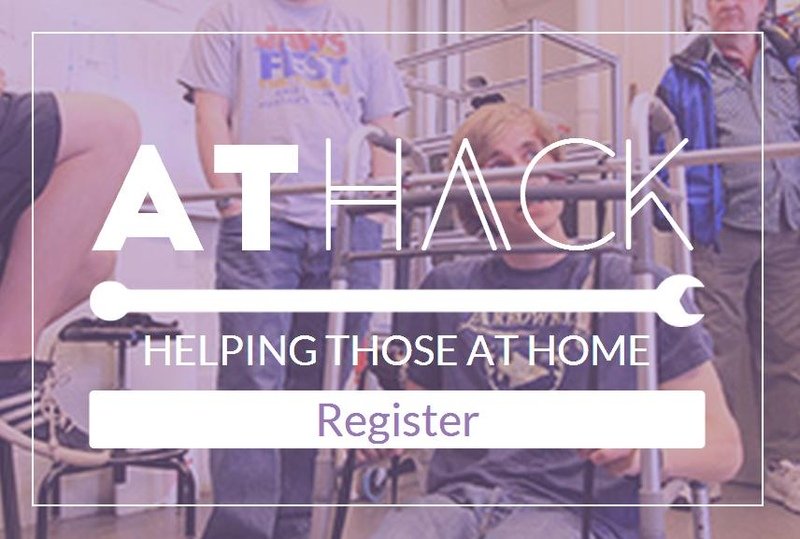 (Image Credit: ATHack)
Over 50 years ago, Professor Stephen Hawking was told that he would only live for another two to three years. Today, he is still aiding scientists around the globe with his talented mind thanks to assistive technology which has given him a voice to the world. 
Teams of students came together at MIT's second ATHack to build new assistive technologies which allow more people with various disabilities to engage with the world around them. Seventeen teams in total met with 14 "clients" each with unique disabilities including; paraplegia, diabetes, neuropathic facial pain, and hearing and vision impairments.  
One of the winning projects, Puffin, is a low-cost joystick controller which allows the user to operate a device using just sipping and puffing motions. The client who created and named the innovation is Adriana Mallozzi, who lives with cerebral palsy.
We want to see how far we can go towards making interfaces tailored to people's abilities. 
Mallozzi met with electrical engineering, computer science, and systems design students two weeks before the event to plan what she needs to live a more comfortable life. After the meeting, Mallozzi's team spent a week creating sketches of ideas and began thinking about what components they would need to accomplish their task. 
Working alongside the client allowed Puffin's creators to make small but vital changes. Due to feedback, the device's pressure sensor was adapted to work for certain sip and puff thresholds, the length and shape of the joystick was altered, and the mouthpiece was melted into a different shape to ensure it was more comfortable for longer periods of use. 
Puffin is now seeking grant money in order to test additional joysticks this summer in the hope of it reaching more people. "If our goal was just to make something for Adriana, we'd be more than satisfied. After the hackathon she used Puffin to take a team selfie," the team wrote on its product website. 
"We'd like Puffin to be still smaller, cheaper, and more configurable. We want to test it with more people, so we can make something useful in diverse situations. And we want to see how far we can go towards making interfaces tailored to people's abilities. We think this approach will work even outside those differences commonly labeled as disabilities." 
ATHack was launched to honour the late Seth Teller, who inspired MIT students in a class titled "Principles and Practices in Assistive Technologies" in the fall of 2011. To stay up-to-date with future events, keep an eye on their website here or follow the event on Twitter. 
Do you have an idea to improve assistive technology? Let us know in the comments.