Techfugees use the power of a hackathon to help refugees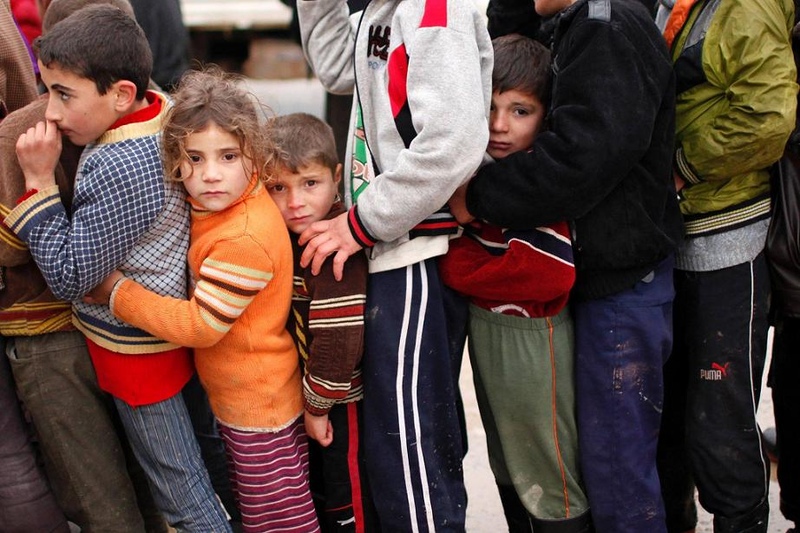 (Image Credit: Techfugees)
Earlier this week, developers came together at the Wayra accelerator in London to help tackle some of the biggest problems faced by refugees as part of the Techfugees hackathon. The crisis is growing as more and more people flee conflict in areas such as Syria – risking their lives – in the hope of finding a better future whilst countries scramble to deal with the influx. 
It's a horrific situation which seems to have no end in sight, but that won't stop people from doing their best to help out wherever they can. Using the power of technology, attendees were tasked with putting their skills to use at Techfugees to address the most common issues: 
Refugees being separated from friends and family as they flee Syria. Build a way for them to locate and reunite with each other. 
Countless incidents of war crimes and crimes against people that are going unrecorded and reported. Build a way to record and report the time and location of crime against refugees. 
Displaced people of Syria not being represented by anyone and have no democratic collective voice. Build a way for them, and who they choose to represent them, to be heard so their actual needs are met, and not those we suppose they have. 
That last issue is a key challenge in this situation, because none of us truly know what is needed without being refugees ourselves. A place for refugees to have a voice is needed so aid can be delivered where it's most crucial during this difficult time. 
"With the TechFugees Hackathon we want to kick-start the world's developer community to deliver relevant and essential tools into the hands of displaced people everywhere, giving them a voice, dignity and support. We also have a deadline: to create products within the next two months – before winter hits." said Mike Butcher, the creator of Techfugees. 
Techfugees gained a huge amount of support, and over 48 hours the organisers witnessed more than 700 people sign-up from across the hacker community. The event also got the attention of some big name sponsors, including Facebook and Braintree. 
Here are some of the most interesting / powerful creations from the event: 
AirBNB for refugees
http://t.co/tKWw8AhGKG a collaboration call to help refugees find a place to stay with vounteering hosts #techfugees pic.twitter.com/a5TY4Xj9wG

— Techfugees (@Techfugees) October 2, 2015
Group messaging service
SMS'UP is group txt messaging for refugees without smartphones/internet to share info/alerts #Techfugees @Techfugees pic.twitter.com/cxdpWNKJRt

— Laurie Ainley (@LaurieAinley) October 2, 2015
Connect refugees to locals
app #chin that helps refugees connect to locals for advice and support #techfugees pic.twitter.com/YU76CBVjNg

— Techfugees (@Techfugees) October 2, 2015
"Survival Kit" for refugees
@HackHumanityCo presenting #OnePack a solution to go from surviving to thriving as a Refugee at @Techfugees #Hack pic.twitter.com/ov6yrDnQu2

— Anthony Catt (@AnthonyWCatt) October 2, 2015
"The TechFugees community will come back together in December to see how we can use this platform for further useful things," wrote the organisers. 
For further updates, follow @Techfugees and sign-up to the Facebook group. 
Do you believe technology can be key in helping refugees? Let us know in the comments.