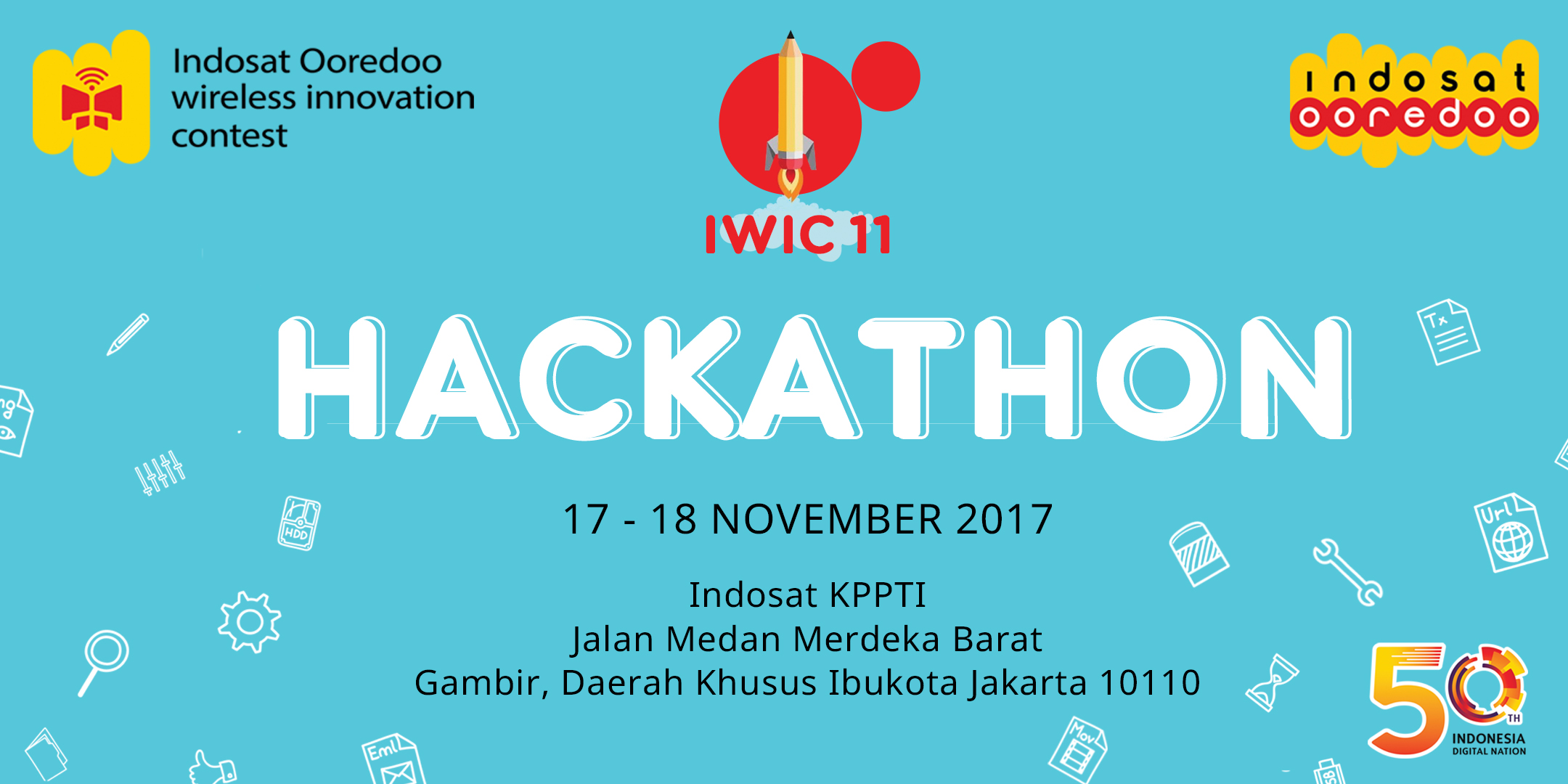 This year Indosat Ooredoo is organizing again a HACKATHON event as part of IWIC 11 (11th Indosat Ooredoo Wireless Innovation Contest).
Start: Friday, 17 November 2017 - 1.30 PM
Finish: Saturday, 18 November 2017 - 1.00 PM
Location: Indosat KPPTI, Jl. Medan Merdeka Barat, Central Jakarta 10110
HACKATHON PRIZES:
1st winner: cash IDR 25.000.000
2nd winner: cash IDR 20.000.000
3rd winner: cash IDR 15.000.000
Register for free at http://bit.ly/hackathoniwic
The event is limited to 150 participating teams.
1 team consists of 2 people only.
Each participant bring their own laptop.
Participants of Hackathon are also invited to attend the event: APIcon (Hackathon API sharing session with Blinke and Apigee)
Date: 15 November 2017 (the time will be re-informed by the committee)
Location: Indosat KPPTI, Jl. Medan Merdeka Barat, Central Jakarta 10110
(Blinke is the site of Indosat API provider)
Registration can only be done at http://bit.ly/hackathoniwic