What is the Sharing Economy?
Anything not being used, can be hired out via an online platform that minimizes direct contact between the supplier and the customer. Two very well-known sharing economy ventures are Airbnb and Uber--the first, connects people who are looking for a place to stay with people who have an open accommodation, and the latter, connects people who are looking for transportation with people who have available vehicles.
However, the sharing economy is not limited to accommodation and taxis, and the worldwide market is estimated to reach $110 billion within the next few years. The sharing economy is about designing experiences, rather than products.
The trend towards sharing also impacts the insurance industry, especially short-term insurance, and insurers are reexamining how they conduct their businesses in the new sharing economy.
Being successful in the sharing economy means building a business model that's based on trust, authenticity, and transparency. Our hackers will be using chatbots, drones,VR/AR, or AI/Machine Learning to create solutions to the challenges provided by our corporate insurance partners.
Who Are We?
Startupbootcamp InsurTech is the leading accelerator focused on disruptive and collaborative insurance innovation and connecting with startups who have unique propositions that meet the needs of the insurance market. We are located in the heart of London, and we have the support of a global community as well as some incredible corporate partners.
Tasks
You will form a team at the start of the event. You will then work on one of the challenges provided by our corporate partners for 48 hours, and, finally, you will present in front of the judges.
Challenges
Challenges will be provided by elite insurers.
Watch this space.
Prizes
Best overall concept - £5,000 cash sponsored by Audatex
Runner-up - £1,000 cash
Best Tech - prize worth £500
Register
Space is limited, so please reserve your spot here.
Agenda
Friday, 28th October - 6:00pm-8:00pm; Silence of the Hackers
6:00pm Registation
6:30pm Welcome and Agenda
6:45pm Partners introduce the challenges
7:00pm Ice breaking exercise
7:15pm 60 second pitches
7:30pm Form Teams
8:00pm DINNER!
Saturday, 29th October - 9:00am-midnight; The Office in the Woods
9:00am Breakfast served
1:00pm Lunch
5:00pm Pumpkin "Carving"
7:00pm Dinner
9:00pm Horror movie showing
Sunday, 26th June - 9:00am-5:00pm; Shaun of the Hackers
9:00am Breakfast served
11:00am Pitch Training
12:00pm Lunch
2:00pm Coders self-assessment session
3:00pm Final Presentations
5:00pm END
Excited? We are too! Sign up before it's too late! We promise you a weekend of gore and innovation: GorNovation
FAQs
Who can attend?
Anyone with an interest in our theme! This includes coders, designers, developers, mentors, and observers.
Can I attend if I haven't attended a Hackathon before?
Yes, you most certianly can.
How big can a team be?
Teams can range from one team member to a maximum of 4 people.
What will be provided?
NOTE: We do NOT provide laptops or computers, so please bring your own and any associated chargers (Don't forget phone chargers too).
Who owns my project and IP?
The individual/group who develops the project is the owner of the project and IP.
Can I stay overnight?
Yes! Showers are also available. Please bring anything you need to make yourself comfortable.
Do I need to bring breakfast/lunch/dinner?
No! There will be plenty of food and drinks throughout the whole weekend. We've got this covered.
But I have a specific dietary requirement...
Not to worry. We will try and accomodate everyone. However do contact: penny@startupbootcamp.org to let her know of your dietary requirements so we can organize accordingly.
Can I start my project on the challenges beforehand?
No. To keep everything fair, all work must be performed during the Hackathon.
What are the winning categories?
Best Overall Concept
Runner Up
Best Technical solution
Where can I contact the organizer with any questions?
If you have any questions, please e-mail penny@startupbootcamp.org]
Startupbootcamp InsurTech's Partners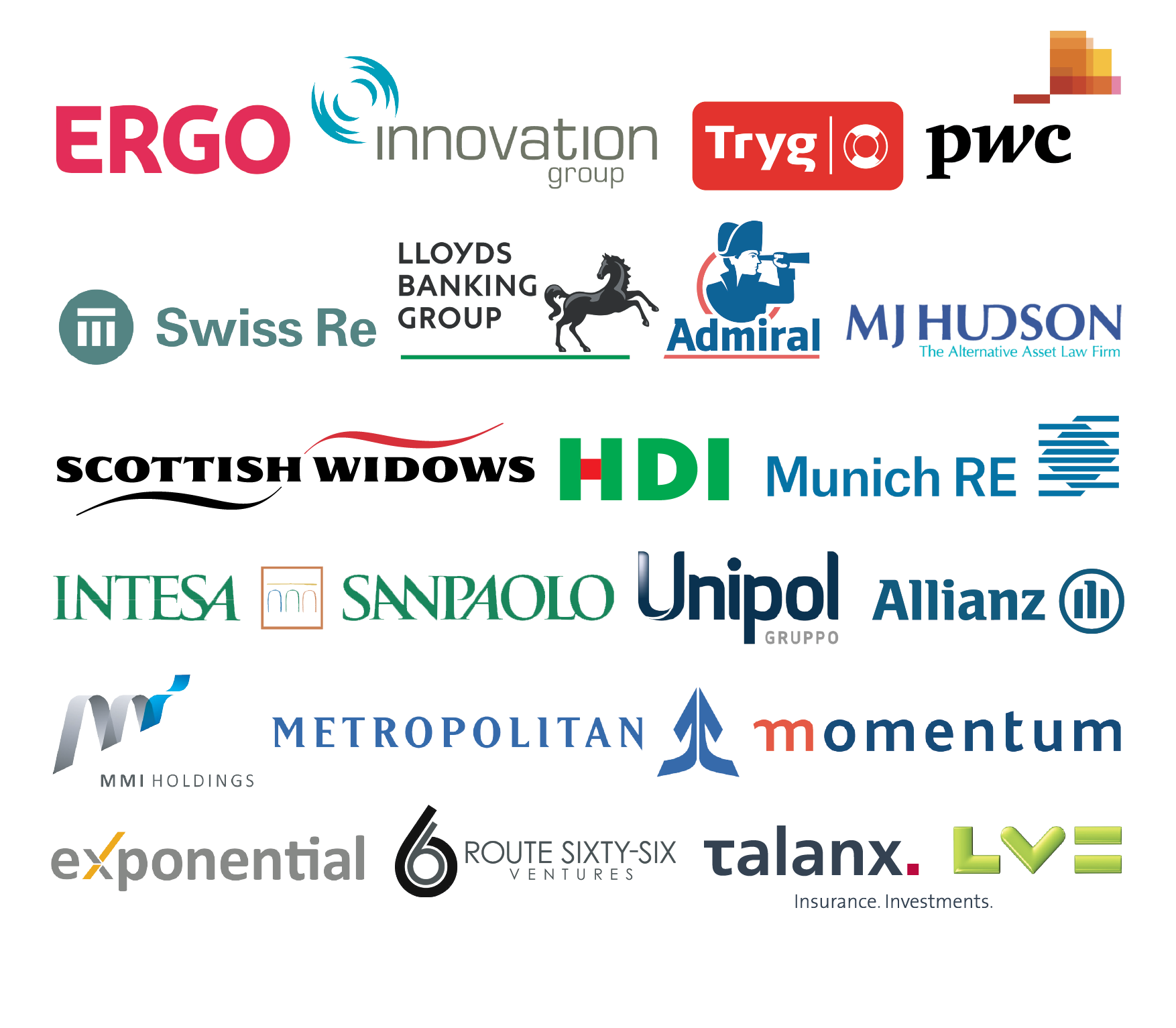 Startupbootcamp Global Partners

Prizes
£5k
1st place - Best Overall Concept
1st place prize sponsored by Audatex
£1k
2nd place - Runner-up
Winner - Best Tech