Albert includes a built-in receipt printer and also a secure payment application that can that take payments using chip and PIN, NFC or magnetic-stripe cards. Apps can interface with built-in peripherals and the secure-payment application via the Albert SDK.
The opportunity for third-party app developers is to build innovative apps for a variety of sectors, including retail, banking, gasoline, hospitality, and postal. Albert merchants could be small enterprises or large multinationals. Apps will boost Albert merchants' businesses by leveraging this revolutionary genre of card-payment terminal.
Wincor Nixdorf is one of the world's leading providers of IT solutions and services to retail banks and the retail industry.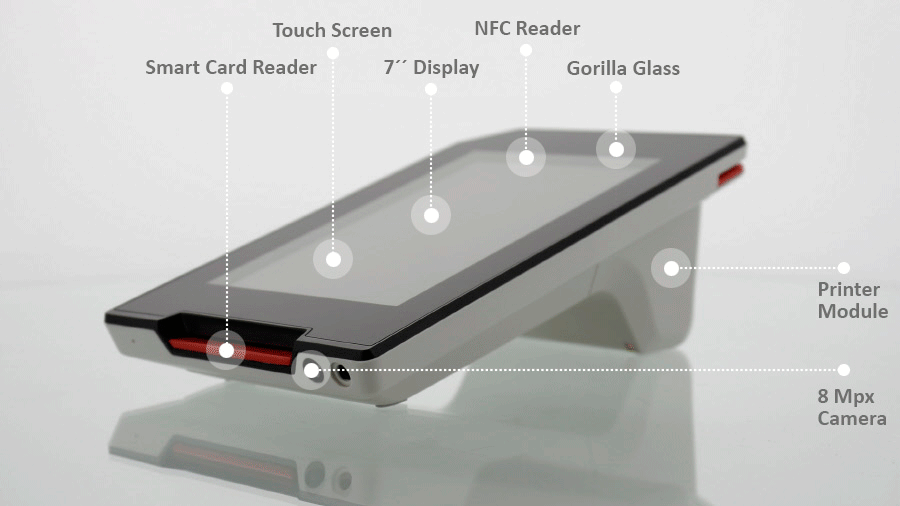 Prizes
€2k
1st place - Two Thousand Euros
Financial prize to be divided among the team
1st place - Hackfest Points
These points can be distributed among the winning team to place the hackers in the league
€1k
2nd place - One Thousand Euros
Financial prize to be divided among the team
2nd place - Hackfest Points
The prize is to be divided among the winning team members
€500
3rd place - Five Hundred Euros
Financial prize to be divided among the team
3rd place - Hackfest Points
The prize is to be divided among the winning team members