Internet of Parks cleaning robot sweeps up at TM Forum Hackathon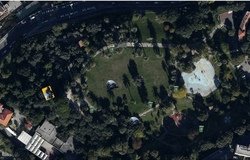 Picture credit: Internet of Parks
The Internet of Parks (IoP), a system of automated robots designed to clean city municipalities, has won first prize at the latest TM Forum Hackathon.
The hackathon, the second in TM Forum's history, ran under the theme of "smart citizens in a smart city", bringing enterprise developers, designers and technologists together under one banner. It included sponsors such as Orange, IBM, Ericsson, FIWARE and Team Cote d'Azur.
IoP works in the French city of Nice, ranked as the...